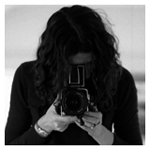 Debra Broughton blames her parents for her involvement in Utata. Her mother gave her the writing gene, if there is  such a thing.  She can still remember the waft of cigarette smoke that pervaded the house late at night when her mother stayed up into the wee hours writing her first and unfinished novel.
Her father made the mistake of letting her into his darkroom for a printing session and the memory of the magic of that first print developing before her eyes has never left her. He was also handy with computers, and no doubt that's where her coding skills come from.
She has worked in on-line communications for the past 12 years, and has been involved in all aspects of website management, from communications strategy to the project management of website migrations from one platform to another.
She has lived in what the English call "Europe"  as though it's a different continent, enjoying  ten years of her life in rural France and achingly hip Amsterdam but she is delighted to have returned "home" to the UK.
She lives in Derbyshire with her husband and an increasing collection of old cameras, and works for an environmental organisation that is restoring the moorland in the North of England.